Luxury Resort Lodge Tent for Sale
We serve your glamping tent hotel business or also help you achieve your private camping holiday plan. Whether your glamping tent hotel is going to be built by the sea, desert, mountain, forest or grassland, or if you are planning to go to extreme cold or tropical area for a camping holiday, our luxury tents appear there and to be the best accommodation for you or your customers.
The resort lodge tent can accommodate 2 - 4 person. The interior of the luxury resort tent can be placed according to your ideas. It is the perfect camping accommodation for your outdoor vacation. The luxury tent for resort is designed to explore the coexistence of modern lifestyles and nature.
Hexagonal lodge tents and octagonal lodge tents are commonly purchased tents for customers.
Other multi-sided resort lodge tents we can also customize for you.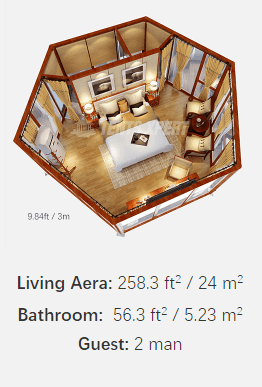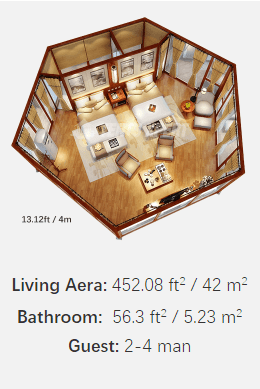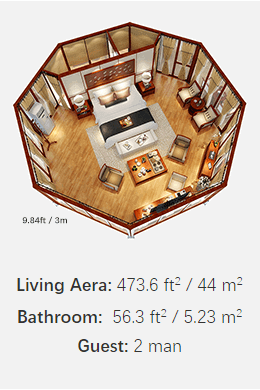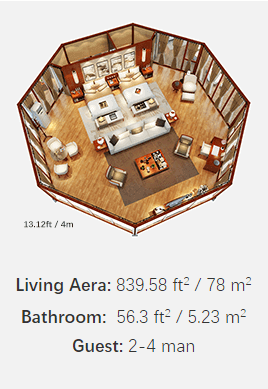 Our luxury resort tent can make you reside comfortably
√ Waterproof. Enjoy the rain, you don't worry about it coming into the tent.

√ Anti-mosquito. Sleep at night without mosquito interference.

√ Anti-mildew. It does not cause mildew even in wet places.

√ Super self-cleaning. Focus on your business or outdoor holiday life, rain and wind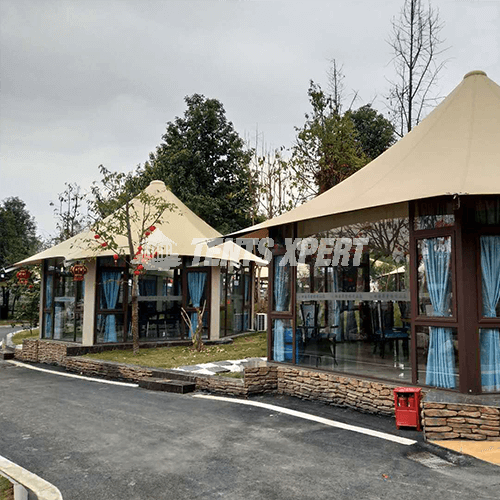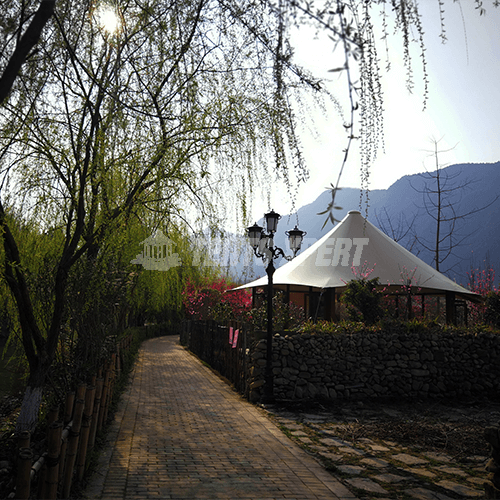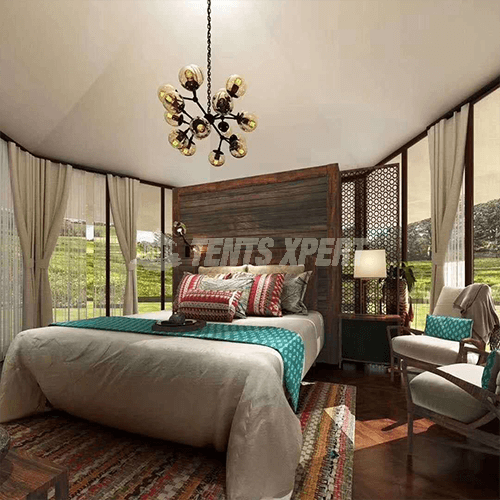 39 Jiancai Rd, Chenghua Dist, Chengdu, China
We were unable to find the requested address (25 Unit, Sri Lanka, 39 Jiancai Rd, Chenghua Dist, Chengdu, China) via Google street view due to Google street view doesn't have data for this address.